What does cork bring up to your mind?
Some of you may recall cork board put up in groceries, or used as wine bottle stoppers.
Interestingly, cork is found in a broad range of industrial products.
In Hiroshima, Mazda's home town located in the Western region of Japan, there used to be many Chinese cork oak (Quercus variabilis) trees.
The cork oak trees (Quercus suber) are widely known as the primary source of cork. The Chinese cork oak is a deciduous tall tree with a thick layer of cork, making it a good alternative to the cork oak trees.
With access to many Chinese cork oak trees in the area, many wooden ship building facilities located around the Hiroshima Bay used the Chinese cork oak caulker as a shipbuilding material since around the 15th century.
Due to its unique location - facing the sea and backed by the mountains, Hiroshima was destined to see its cork manufacturing tradition flourish and prosper.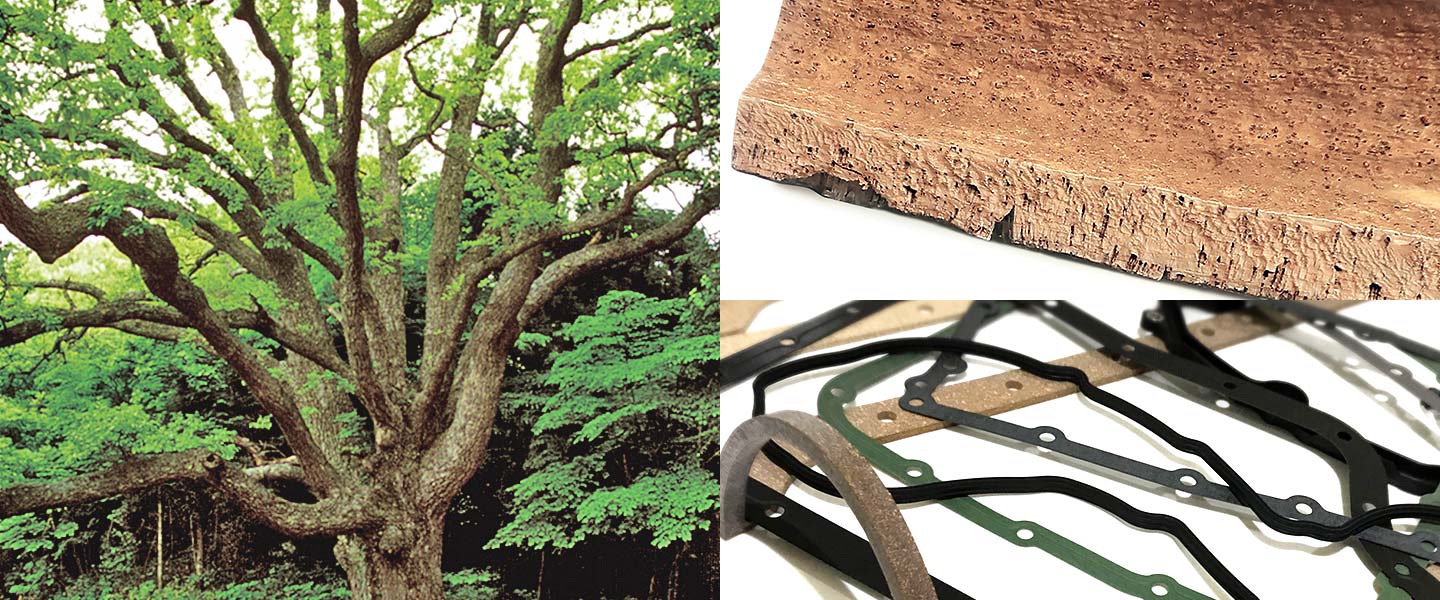 On January 30, 1920, Mazda Motor Corporation was founded as Toyo Cork Kogyo Co., Ltd. in Nakajima Shincho, Hiroshima City (currently Nakajimacho, Naka-ku, Hiroshima City) as a cork manufacturing company.
Starting with manufacturing of bottle stoppers, Toyo Cork Kogyo stood up to the challenge of manufacturing cork boards that were rare in Japan at that time. The company's commitment to manufacturing excellence lives on in Mazda Motor Corporation today.
In 1927, the company changed its name to Toyo Kogyo Co., Ltd. Backed by its unwavering challenger spirit and technological expertise accumulated over years of cork manufacturing, Toyo Kogyo made a bold move to switch its business to machinery manufacturing.
The company produced rock drills, machine tools and tricycle trucks to further accumulate and refine its manufacturing expertise and technology, and eventually became a car company that is known for the sheer exhilaration of driving and the feeling of being at one with the car experienced through its products.

Cork in Cars?
Mazda's all-new MX-30 makes a world premiere at this year's Tokyo Motor Show.
Hidden inside its sporty and compact exterior is cork, a starting point of Mazda's business.
A team of Mazda designers and engineers involved with the MX-30 ensured that the space inside the car was relaxing enough for customers to be themselves. And material was essential to creating the right ambience.
To create a new form of expression, the team went through numerous considerations and discussions.
One of the materials that the team selected was cork, because the unique expression and warmth of cork, a natural material, was needed to create the interior space that the team envisioned.
Being a natural, kind-to-the-environment material was another reason for selection; cork is made by peeling the cork oak bark every 8 to 10 years, with no need to cut down the trees.
Expertise in cork manufacturing, however, had been lost over time. Mazda needed a reliable business partner to use cork in its intended way.
Luckily, Mazda could turn to Uchiyama Manufacturing Corp. (UMC), a cork manufacturing company with the headquarters in Okayama, a prefecture adjoining Hiroshima.
In fact, Mazda and UMC's relationship goes back to 1944 when Mazda was operating as Toyo Kogyo Co., Ltd. When Toyo Kogyo switched its business to machinery manufacturing, the company transferred its cork business to UMC, then called Uchiyama Cork-Stopper Factory, that boasted excellent cork manufacturing technology since the Meiji era (1868 to 1912).
The two companies have maintained their partnership over the years and UMC continues to supply gaskets that play an integral role in keeping the engine performance.
Using cork in car interior was easier said than done. Known for its history of standing up to technical challenges, Mazda was faced with another series of new, ambitious challenges – processing, design that creates a warm impression and ensures a natural tactile experience, and durability to name but a few.
You can see the outcome of Mazda's latest challenges at the Mazda stand. The all-new Mazda MX-30 that boasts a perfect balance of design and practicality and its interior are the end results of Mazda's approach to pursue co-creation with others and its unwavering challenger spirit.